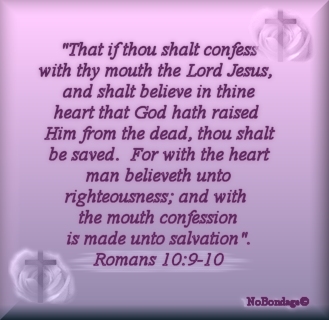 The Lord is not slack (to delay)
concerning His promise,
as some men count slackness;
but is longsuffering to us-ward,
not willing that any should perish,
but that all would come to Repentance.
2 Peter 3:9
He that covereth his sins shall not prosper;
but whoso confesseth and forsaketh them shall have mercy.
Proverbs 28:13
Or despisest thou the riches
of His goodness and forbearance and longsuffering;
not knowing that the goodness of God
leadeth thee to Repentance?
Romans 2:4

Wash you, make you clean;
put away the evil of your doings from before Mine eyes;
cease to do evil;
learn to do well; seek judgment, relieve the oppressed,
judge the fatherless, plead for the widow.
Isaiah 1:16, 17
If we confess our sins,
He is Faithful and Just to forgive us our sins,
and to cleanse us from all unrighteousness.
1 John 1:9
Repentance is a decision;
the result of a change of mind.
Eyes to see and we see Spiritually and Believe.
This leads to a change in our will, purpose and lifestyle.
It is a complete 180 degree turn in the opposite direction we live out.

Music Title: The Prodigal Son